As a nationally recognized health lawyer, I provide general counsel and health law advice to health information technology and health care businesses, providers and payers. Annually named to Best Lawyers in America™, I enjoy working with clients to start, build and operate innovative health care businesses and counsel health care organizations.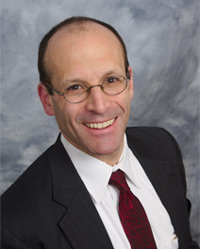 Working with health care industry innovators and investors, I provide counsel on health laws, as well as transactional, contractual, joint venture, risk management, privacy, security, regulatory and licensing matters as well as capital formation and strategic development issues.
My clients have included leading information exchanges, health information technology companies, health care businesses, health plans, providers, investors, governments, and non-governmental organizations, all of whom I counsel to succeed in the increasingly complex health law regulatory, procurement, reimbursement and business environment.
I served for several years as an Advisory Board Member of the Health Information Management Systems Society (HIMSS), am a HIMSS Fellow, and founded and organize the annual HIMSS Venture+ Forum, held in conjunction with the HIMSS Annual Meeting.
I have been appointed as the only independent lawyer on the bipartisan Pennsylvania Joint Legislative Committee on Health Reform. I served in the same capacity for the National Governor's Association e-Health Alliance. A prolific author of and contributor to several books on health law, I am a frequent speaker around the country on health care opportunities which may arise with PPACA reform and replacement, governmental and private sector health initiatives, and on Privacy and Security law.